Braille support is available via downloadable .BRF files for most Star CBM assessments when you use the Mixed or Print assessment formats. (Note that braille is not available for Encoding, Rapid Color Naming, Rapid Picture Naming, Receptive Nonsense Words, and Field Test assessments, and it does not apply to Phoneme Segmentation, which has no student form.)
Use the Accommodations preference to indicate which students should receive braille assessments. Once you have done this, when you start assessments for the student, you will see "braille embossing supported" under the Mixed and Print assessment formats.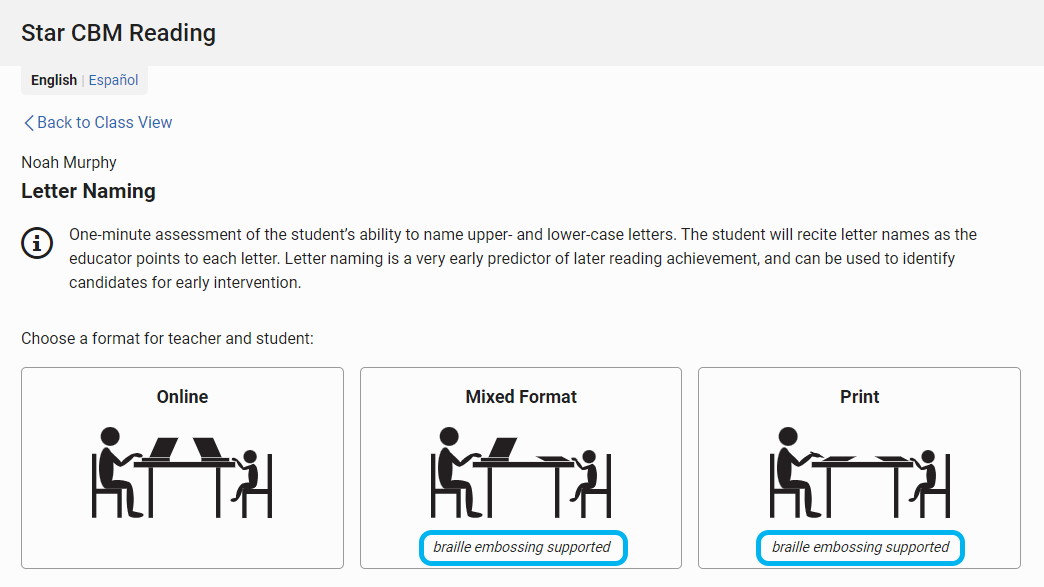 After you select one of these formats and select Next, you will see one or more buttons for downloading braille files (depending on the formats available). When you select these buttons, .BRF braille files will download and can be sent to your braille embosser. The last option allows you to download a PDF file of the assessment for your own reference. After downloading the files, for print assessments, select Got It; for mixed format assessments, you can select Begin Assessment to start the assessment now or Assess Later to start it another time.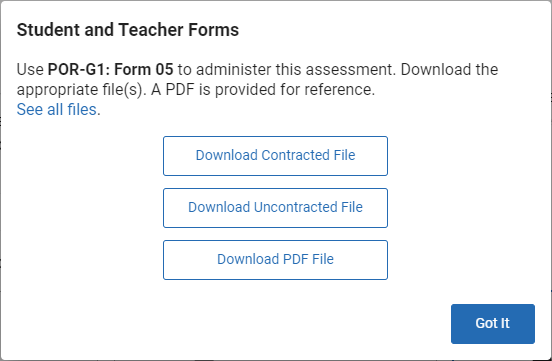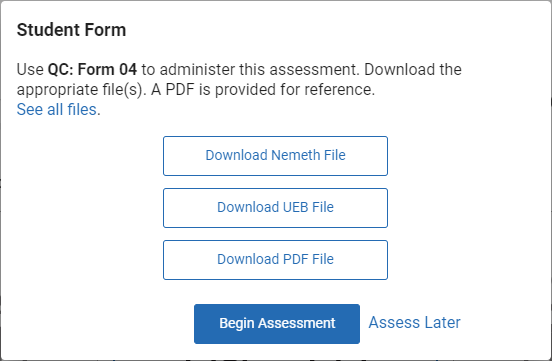 For reading assessments, uncontracted braille files are available for all assessments; for Passage Oral Reading and Sight and High-Frequency Words, contracted braille files are also available if you prefer to use those. For math assessments (including Rapid Number Naming), both UEB and Nemeth braille files are available. You can also download the files from the Preprinting Star CBM Forms help page.
When you score the assessment, you will be asked to choose the type of form the student used. The options will vary depending on the formats available for the measure.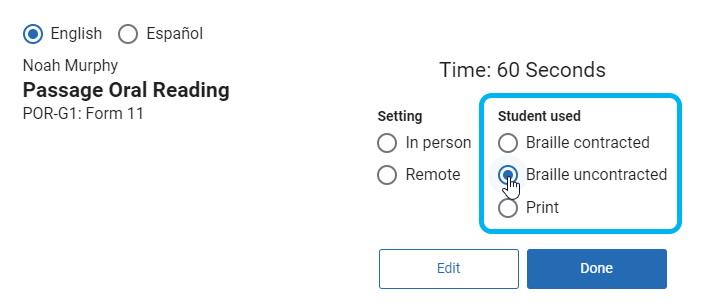 When you view the scores for a student and measure, you'll see the braille

icon for assessments that were taken using braille forms. You'll also see the icon next to those assessments on the Student Details page.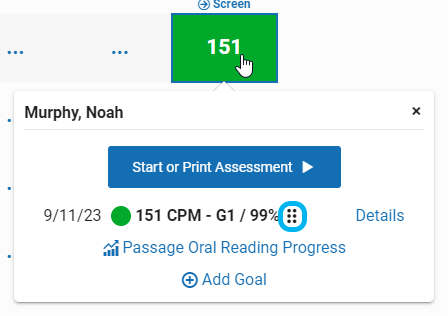 When you export student data, for assessments taken using braille, the format used will be included.